We love taking care of people
And that means we approach everything we do with care, compassion and dedication.
Our History
From the moment Corum became a pharmacy in 1994, our legacy took shape. Corum was officially opened on June 13th, 1994 by Denny Nugent, our beloved former Executive Director, with the enthusiastic support of Gabe Grossberg, President of Delmar Gardens Enterprises. Denny had the vision of creating a pharmacy for Delmar Gardens that would mimic their focus on staff members as family along with outstanding care of the residents, and for over 25 years that has been the measure of our success. The people who have shaped Corum over the years are too numerous to list, but each has left their mark, and the countless lives they have touched are immeasurable. Our Corum family continues that mission today.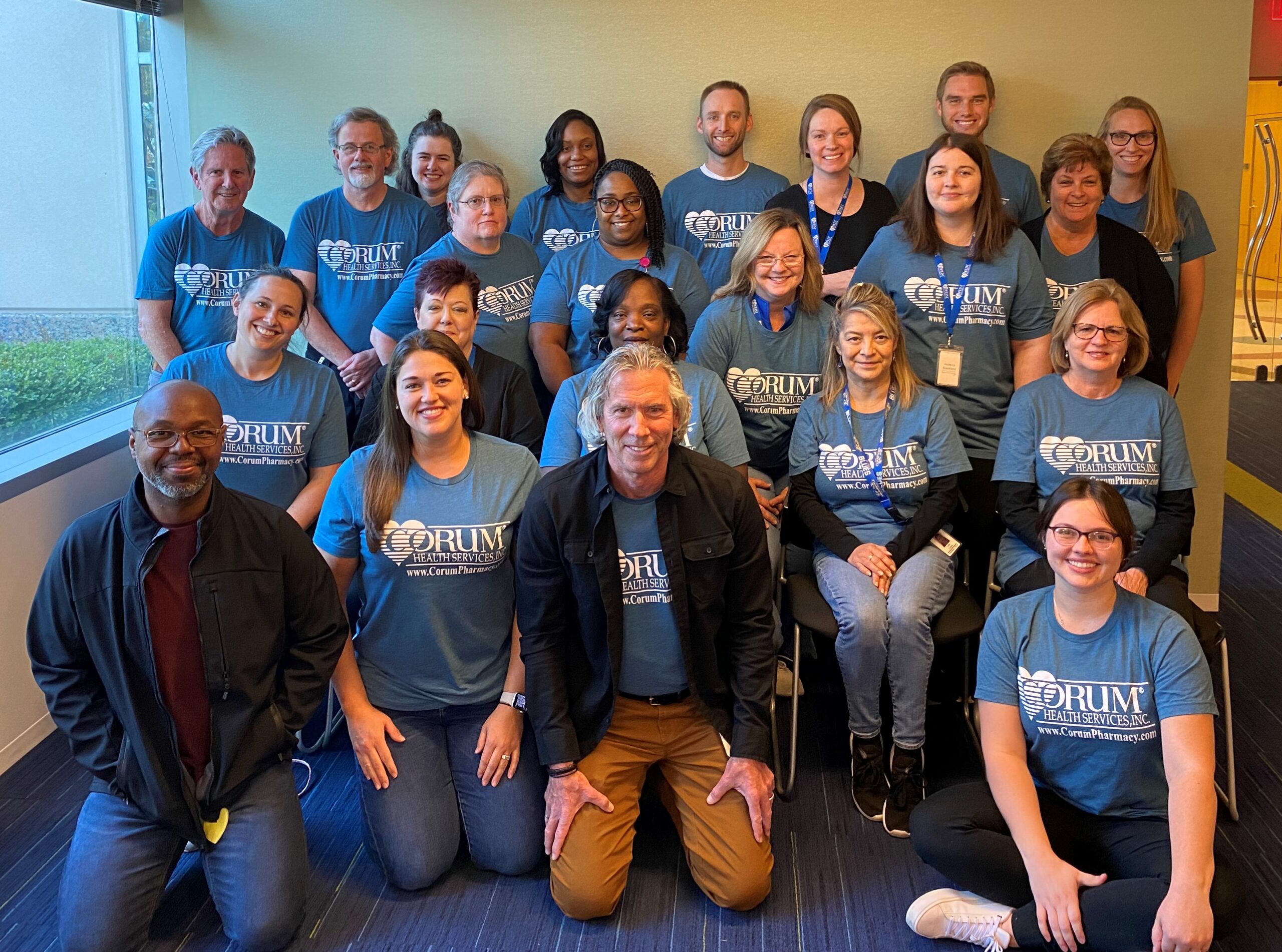 Corum was founded in 1994 to serve the health needs of older adults. Our commitment to providing expert pharmacy services and prioritizing patient care remains as steadfast now as it was then.
To deliver comprehensive pharmaceutical care with clinical expertise, compassion and customer service
To enhance the quality of care that providers offer their patients by partnering with our exceptional team
To train the next generation of pharmacists and continuously stay up to date with the ever-changing field of pharmacy
Corum's team of pharmacists, pharmacy technicians, pharmacy interns, and billing experts have over 400 years of combined senior care pharmacy experience, ensuring customized and dedicated care. Our expertise, combined with our commitment to service, guarantees customer satisfaction.
Karen McCoy, Pharmacy Technician, team member since 1995
Leti Lopez, Pharmacy Technician, team member since 1997
Joyce Huelsing, Pharmacy Technician, team member since 1999
Julie Voss, Pharmacist, team member since 2000
Kim Faulstich, Billing & Human Resources, team member since 2001
Sherri Clarke, Senior Billing Specialist, team member since 2001
Steve Hebel, Pharmacist & Executive Director, team member since 2002
Danielle Chamness, Consultant Pharmacist & Director of Clinical Services
Jim Craddock, Delivery Driver
Morgan Dolan, Business Office Manager
Marsha Meyer, IV Nurse
Erin Tucker, Staff & Consultant Pharmacist
Kyle Dolan, Staff & Consultant Pharmacist
Kris Penn, IV Nurse
Ashley Restivo, Pharmacist & Director of Pharmacy
Tammy Smith, Pharmacy Technician
Don Vehlewald, Delivery Driver
"we have a wide variety of people here with such different backgrounds, but we all come here every day for the same purpose – the patients."
Kim Faulstich, Billing & Human Resources