Trusted in the industry since 1994
14805 N. Outer 40 Road, Suite 140
Chesterfield, Mo 63017
Office
(636) 733-7300
Mon-Fri      8am – 5pm
Pharmacy
(636) 733-7333
Mon-Fri      8am – 9pm
Sat-Sun      9am – 5pm
Holidays     9am – 5pm
Tell us about your message so we can make sure it gets to the right person.
There are multiple ways to refill your prescription. Click below to fill out a quick form, email the pharmacy ([email protected]), or call the pharmacy directly with refill requests. When requesting refills, please be prepared to provide your name, date of birth, and the name of the medication(s) that you would like to be refilled. If a medication refill is needed sooner than 2 days from the date of request, please be sure to let us know! We do pride ourselves with same day and next day service; however, delivery may be delayed if we need to reach out to your doctor for refills or with questions.

All pharmacy bills are processed on the first of the month. For a resident in one of the Delmar Gardens (DG) long-term care facilities or assisted living facilities, bills are sent to the business office and these medication costs are combined with all other monthly charges into one invoice. Payment in these cases are to be made directly to the facility. For all other accounts, the bill is sent to the guarantor on file and payment should be made to the pharmacy.
For individuals, we can accept payment in the form of a check or debit/credit card. For debit/credit cards, we have the ability to use the card one time or to securely store it. If you choose to keep a card on file, you then have the option to sign up for hassle-free billing! With this option, we will automatically charge your card each month and your receipt will be sent with the invoice that was paid.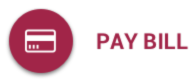 Frequently Asked Questions
Does Corum only service Delmar Gardens facilities?
Corum has a long-standing history of serving the Delmar Gardens facilities, but this is not all that we do! Corum is available to service any skilled nursing facility, assisted living facility, independent living facility, or other residential or rehabilitative care facility in the St. Louis metro area. Just give us a call to see how we can help you!
I am a new patient. How do I sign up?
Welcome! Give us a call at 636-733-7300 and we will provide instructions and walk you through the process. If you would prefer, print and complete the forms from the link below and either fax it to 636-733-7334 or email it to
[email protected]
Why can't I access my prescription history on the website?
Your prescription history is information that should be kept private. In order to protect you, we do not make this information available on our website. For prescription and medication history, please contact the pharmacy directly so that we can better serve you.
Can I set my medications up for automatic refill?
While we currently do not offer automatic refills, it is possible this will be a feature in the future. Although we understand the convenience of this process, we also like to interact with our patients and make sure they are still taking the same medication each refill and address any potential questions. It is important to us to make sure we're always delivering the correct medications when you need them.
Does Corum really provide 24/7 services?
YES! Corum has a pharmacist available for urgent and non-routine orders 24 hours a day, 7 days a week.
Can I pick up my medication or does it have to be delivered?
At this time, we are delivery only. Corum is considered a "closed-door-pharmacy," meaning that we are not open and accessible to the general public. We currently only offer delivery services, but we do pride ourselves in our quick turnaround time and excellent customer service! Our focus is you.
Can I have a pharmacist review my medication list?
Yes! We love to interact with our residents and patients. We are available for full medication reviews or to answer questions if there is something in particular that you would like to discuss. You can contact the pharmacy directly at 636-733-7300 or email [email protected] with your request. For full medication reviews, a pharmacist will be in touch the next business day.
Does Corum supply OTC (over the counter) medications?
We are happy to provide over-the-counter medications for current Corum customers who also receive prescription medications from us. Our pricing and selection is very competitive and often less expensive than what you will find at a store.
I previously ordered a medication and I no longer need it. Can I return this medication to the pharmacy?
Once a medication leaves the pharmacy's possession, it can no longer be returned to stock or taken back into the pharmacy due to legal restrictions. This is for your safety and to ensure that used medications are not unknowingly mixed back in with new stock.