Pandemic precautions (and positivity)!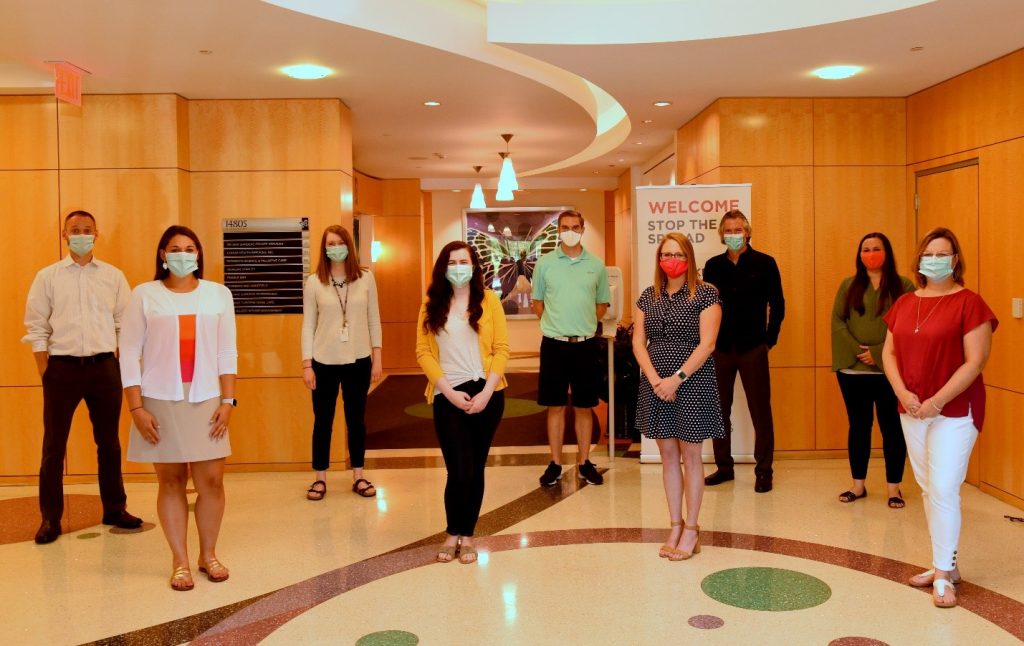 Our Corum pharmacy team understands what a stressful time this is during the COVID-19 pandemic. The one thing you CAN be sure of is that there are still smiles under the masks we're wearing, and that we're here for you during this difficult time! You can be confident that we are taking every possible precaution in our pharmacy to help keep our patients and our team safe.
Here are some of the many safeguards we have put in place:
We have Corum on complete lockdown – our lobby doors are locked 24/7 and only employees are allowed inside. Deliveries and visitors must remain in the hallway and are not able to enter.
We screen every employee every day using a form that incorporates all questions recommended by the CDC, and we scan temperature. Two or more symptoms and the employee is sent home.
Masks are mandated for every employee, which has been the case since early March. We also have strict handwashing rules.
The pharmacy is wiped down with disinfectant at least 4 times a day if not more.
Our drivers are only allowed to wait in our lobby area, and the deliveries are brought to them. They are equipped with hand sanitizer and Lysol wipes for the vehicles.
We feel our deliveries are as safe as possible – we control every step of the process in the pharmacy, making sure everything is sanitized appropriately. Since we use our own drivers and vehicles you can rest assured that when they show up, you know everything has been handled with appropriate precautions in place.
Please let us know if you have any questions about our procedures. We are happy to help in any way we can! In the meantime, we continue to be thankful for our wonderful jobs and the people we are fortunate enough to work with and serve.
By Steve Hebel, RPh and Danielle Chamness, PharmD, BCPS, BCGP