Fall Vaccines at Corum – 2023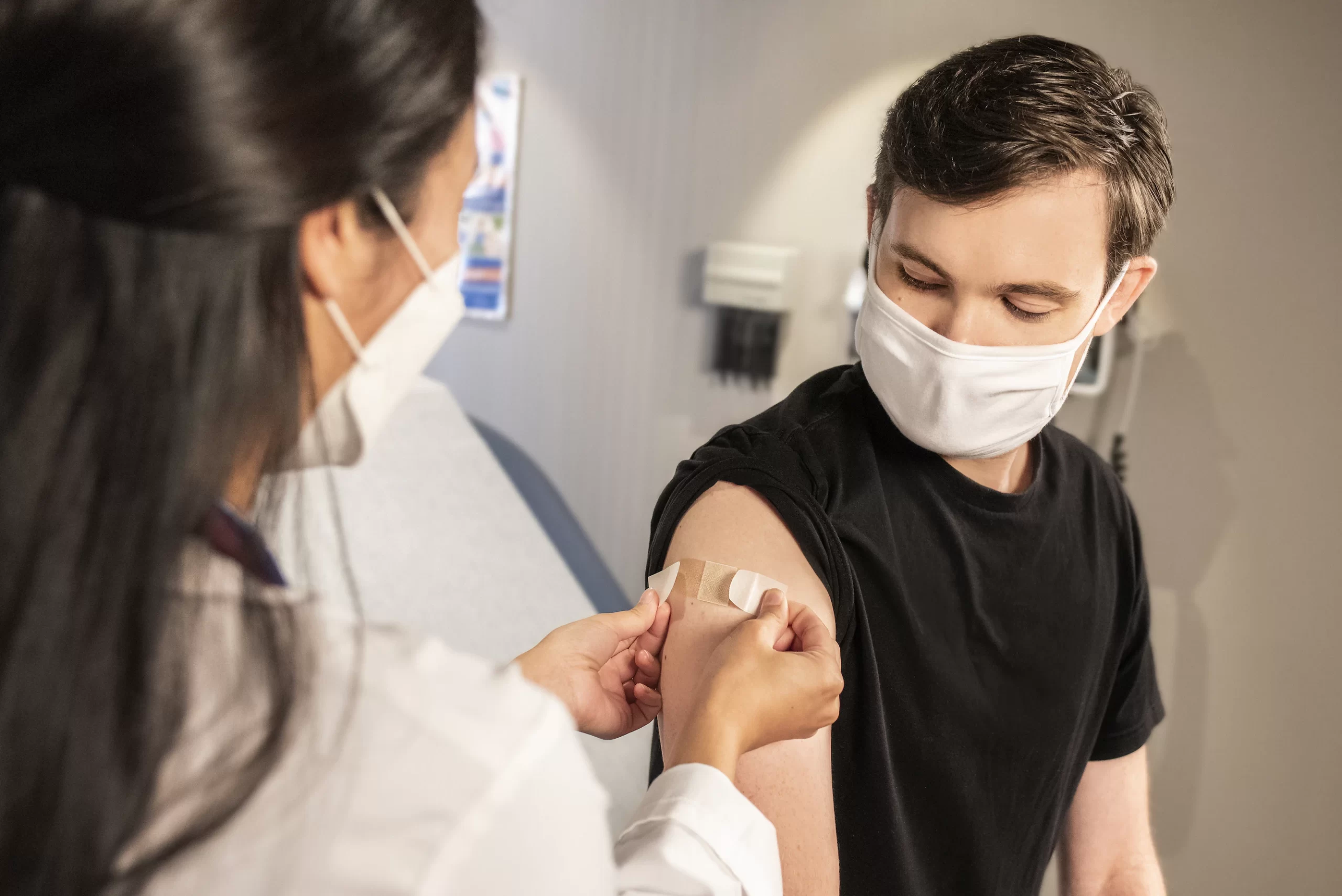 Originally posted September 15, 2023  ~  Updated September 22, 2023
Looking back at last year's numbers, during September-November 2022 Corum administered 1,500+ COVID vaccines, 1,200+ High-Dose Influenza vaccines and 300+ Standard-Dose Quadrivalent Influenza Vaccines! Clinics of this scale require preparation months in advance, with us placing our order for flu vaccine all the way back in January. Talk about educated guesswork to predict what will be needed 9 months ahead of time!
It seems as though receiving yearly COVID vaccines in addition to our annual flu vaccine may soon be the new standard of practice- only time will tell. There are unfortunately still many unknowns surrounding coronavirus, but we do know that the most vulnerable populations still include: the unvaccinated, immunocompromised persons, those with diabetes, those with chronic kidney, lung, cardiovascular or neurologic diseases, and adults age 65+.
We also know that the influenza and COVID-19 vaccines can be given at the same time if you are due to receive both. There are no safety concerns with receiving both vaccines at the same time. Corum administered both vaccines together in the 2022-23 season and will also be doing so this year for the 2023-24 season.
Influenza 2023-24
The influenza vaccine being offered this fall 2023-24 season has been updated in composition. This year's vaccine contains an updated influenza A(H1N1)pdm09 component. Early estimates show that last flu season (2022-23), vaccinated persons were ~40-70% less likely to be hospitalized due to flu related illness or complications!
Corum will offer the high dose (HD) influenza vaccine for anyone 65 years of age or older. According to the CDC, people that are 65 years and older have a higher risk for flu-related complications, illness, hospitalization and even death.
Corum will offer the standard dose influenza vaccine for anyone under 65 years of age.
COVID-19 XBB.1.5
The COVID vaccine being offered by Corum this 2023-24 season is brand new. It is a monovalent vaccine targeting the XBB.1.5 subvariant. Even if you have been previously vaccinated in the past for COVID-19, it is still recommended that you receive this new vaccine. Eligibility criteria for the vaccine that we will be offering includes the following:
For the first dose of this vaccine: at least 12 years old and it has been > 2 months since the last dose of any COVID vaccine received or you have never received a prior COVID vaccine.
Additional doses of this vaccine may be recommended for those who are moderately to severely immunocompromised.
Sources:
You may also be interested in: