Over-the-Counter (OTC) Medication Safety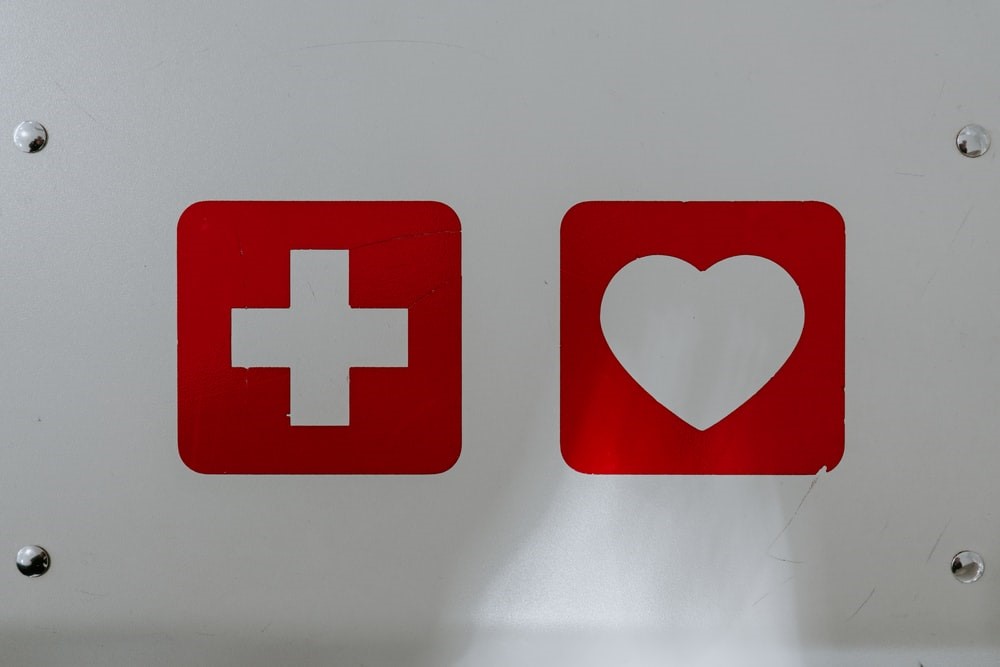 If you walk into any home in America, you are likely to find some over-the-counter (OTC) medications. According to a 2013 study, 9 out of 10 Americans stated that OTC medications were a routine part of their family's healthcare.1 These medications are typically used to treat minor ailments and symptoms such as muscle pain, heartburn, or allergies. These medications can be purchased from pharmacies, grocery stores, or even gas stations. A common misconception about OTC medications is that there is no risk when taking them because they are accessible and commonly used. Any medication has the potential to pose a health concern, and OTCs are no exception. It's important to be aware of this, and know what to look out for in order to keep yourself and your loved ones safe. One study suggests that 1 in 5 adults admits to taking more than the recommended dose or frequency of their OTC medication without consulting their provider, further increasing patients' health risks.2 This blog will describe potential safety issues and important considerations associated with the most common OTC medications.
Pain / Fever
This category of medications may be the first thing that pops into your head when you hear "OTC." It includes medications such as acetaminophen (Tylenol) and non-steroidal anti-inflammatory (NSAIDs) such as ibuprofen (Motrin, Advil), naproxen sodium (Aleve), and aspirin. NSAIDs can cause side effects like stomach bleeding, kidney injury, and even contribute to cardiovascular events such as heart attacks and strokes. Aspirin at the lowest available dose, 81 mg, may help certain patients prevent strokes, but you should not start taking low dose aspirin without talking to a trusted healthcare professional. Acetaminophen can cause liver damage or even liver failure in severe cases. The more medication you take, whether it's taking a higher dose or using it more frequently, the more likely these side effects are to occur. For this reason, it is important to follow the instructions on the package.
| | | |
| --- | --- | --- |
|  Medication |  Normal OTC dosing (as needed) | Max Daily Dose |
|  Ibuprofen |  100 mg – 200 mg by mouth every 4 to 6 hours | 1200 mg |
| Naproxen sodium |  200 mg by mouth every 8 to 12 hours | 600 mg |
| Acetaminophen | 325 mg – 650 mg by mouth every 4 to 6 hours | 4000 mg |
| Aspirin | 325 mg – 1000 mg by mouth every 4 to 6 hours | 4000 mg |
Heartburn / Acid Reflux / GERD
Heartburn affects approximately 20% of the United States population, and is something almost everyone will experience at least once in their life.3 Some of the most common OTC medications used for heartburn, acid reflux, and gastroesophageal reflux disease (GERD) are calcium carbonate (Tums), famotidine (Pepcid), cimetidine (Tagamet), omeprazole (Prilosec), esomeprazole (Nexium), and lansoprazole (Prevacid). These medications all help to reduce the amount or potency of the acid in the stomach, which should reduce discomfort. Omeprazole, esomeprazole, and lansoprazole are all considered proton pump inhibitors, or PPIs. These medications can increase the risk of bone weakness and fractures with long term use greater than 1 year, as well as increase the risk of clostridium difficile infection. Taking the lowest effective dose of the medication and taking it less times per day (i.e., once daily instead of twice daily) are the best ways to reduce the risks of bone mineral issues. All of the medications for acid control, besides calcium carbonate, can potentially cause vitamin B-12 deficiency.
| | | |
| --- | --- | --- |
| Medication | Normal OTC Dosing (as needed) | Max Daily Dose |
| Omeprazole | 20 mg by mouth daily for 14 days; usually taken before breakfast; may repeat in 4 months if needed | 20 mg |
| Esomeprazole | 20 mg by mouth daily for 14 days; usually taken before breakfast; may repeat in 4 months if needed | 20 mg |
| Lansoprazole | 15 mg by mouth daily for 14 days; usually taken before breakfast; may repeat in 4 months if needed | 15 mg |
| Famotidine | 10 to 20 mg up to twice daily when needed; or 10 to 60 minutes before meals or beverages that cause heartburn | 40 mg |
| Calcium carbonate | 1 to 4 tablets by mouth when heartburn symptoms occur | 8000 mg |
Stimulants
The word "stimulant" is a broad term, but can include things like caffeine, diet pills, and even decongestants. It is estimated that 85% of Americans consume caffeine daily in some form.4 Caffeine increases the amount of water that you eliminate, causing dehydration, which can cause injury to the kidneys. Many drinks and some foods even have caffeine added to them, so be sure to always double check to see how much caffeine there is, which will be stated somewhere on the package. Oral decongestants available include pseudoephedrine and phenylephrine. All of these can increase your heart rate and blood pressure. Over time this can increase the risk of heart attacks, strokes, and kidney damage.
Medication/ Supplement
Normal OTC Dosing (as needed)
Max Daily Dose
Phenylephrine
10 mg every 4 hours as needed for < 7 days
60 mg
Pseudoephedrine
60 mg by mouth every 4 to 6 hours OR

120 mg by mouth every 12 hours OR

240 mg by mouth every 24 hours

240 mg
Caffeine
Tablet: 200 mg by mouth every 3 to 4 hours as needed

(~100 mg per cup of coffee; can be variable)

400 mg5
Cough
Dextromethorphan is a common medication often used to help relieve people of their cough. The medication can, however, cause psychological issues such as hallucination, agitation, and confusion. Due to dextromethorphan frequently being available as a liquid, it is easy to take too high of a dose if not using a dosing or measuring cup. The higher the dose of the medication, the higher the risk of psychological side effects.
Medication
Normal OTC Dosing (as needed)
Max Daily Dose
Dextromethorphan
10 to 20 mg every 4 hours OR

20 to 30 mg every 6 to 8 hours

120 mg
Conclusions
The prevalence and availability of OTC medications can cause some people to misuse them because they believe that there are no risks involved. There are no requirements for doctor supervision and no directions provided directly by a prescriber, which can cause some confusion around the proper usage of OTC medications. It is important to always follow the directions on the label and never take more than the maximum dose. The package will always have the appropriate dosing regimen somewhere within the "Drug Facts" section. If this can't be found, or you have further questions, reach out to a pharmacist. We want to ensure you are safe when taking any medications, whether they are prescription or OTC.
Written by: Jacob Roland, Pharm.D. Candidate 2023
References (Dosing and medication information was provided by Lexicomp)
"Understanding Trust in OTC Medicines: Consumer and Healthcare Provider Perspectives", Nielsen and IMS, March 2013.
Cooper RJ. Over-the-counter medicine abuse – a review of the literature. J Subst Use. 2013;18(2):82-107. doi: 10.3109/14659891.2011.615002
Mitchell DC, Knight CA, Hockenberry J, Teplansky R, Hartman TJ. Beverage caffeine intakes in the U.S. Food Chem Toxicol. 2014;63:136-142. doi:10.1016/j.fct.2013.10.042
Related: Many seasonal allergy treatments can be found OTC!