Sulfa Allergies Explained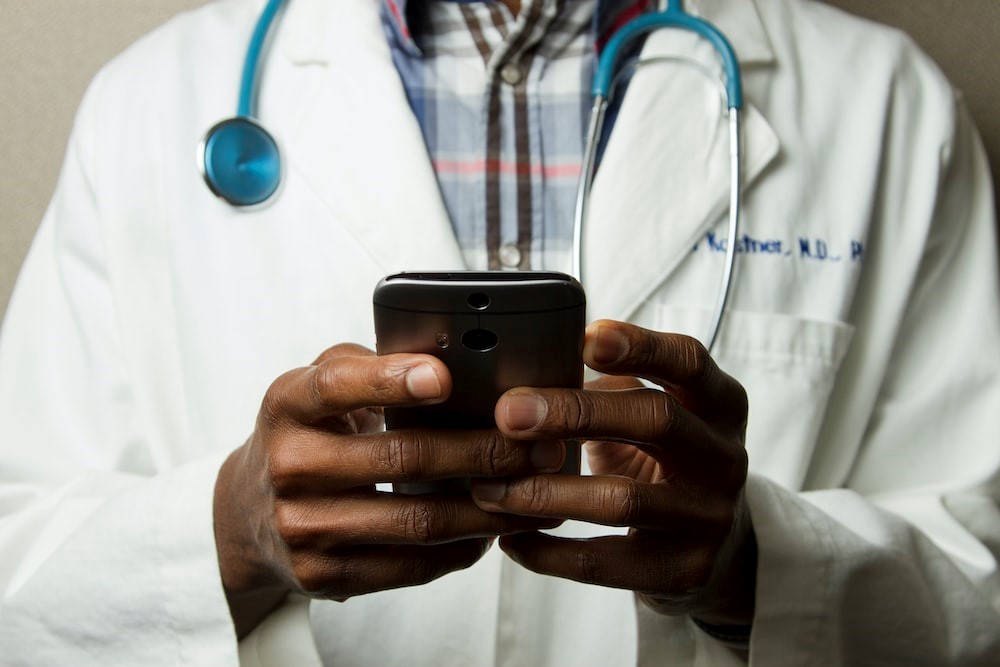 Pharmacists are often asked to clarify allergies; if patients are allergic to one thing, might they also be allergic to something else? One topic in particular comes up over and over again: sulfa allergies. Specifically, if a patient has a sulfa antibiotic allergy, what other medications should they be concerned about taking?
Despite their discovery in the early 1900's, sulfonamides are still a commonly used class of medications today. The most famous in its class, sulfamethoxazole/trimethoprim (also called Bactrim or Bactrim DS) is an antibiotic often used to treat uncomplicated urinary tract infections (UTIs).² However, the use of this drug class is sometimes limited by a patient's allergy to sulfa. In fact, allergies to this medication are so common that approximately 7% of patients exposed to sulfonamides will develop an allergic reaction! You may be familiar with this term, as it is often referred to as a "sulfa allergy".¹ The reaction can range from a harmless rash to more serious, life-threatening reactions like Stevens Johnson Syndrome (SJS) or drug rash with eosinophilia and systemic symptoms (DRESS).² With serious reactions like this, it's understandable why patients with sulfa allergies would be concerned about taking other sulfonamides. We can help ease some of these concerns!
What is a sulfonamide?
The term "sulfonamide" refers to drugs that contain the group of molecules (moiety)  SO₂NH₂. Sulfonamides are generally classified as either antimicrobial or non-antimicrobial; in other words, an antibiotic or not an antibiotic. Some common examples of each type are included below.
Antimicrobial sulfonamides¹
Non-antimicrobial sulfonamides¹
●     sulfamethoxazole

●     sulfasalazine

●     sulfamethizole

●     sulfadiazine

●     tamsulosin

●     celecoxib

●     furosemide

●     glimepiride or glyburide

●     sumatriptan

●     hydrochlorothiazide
There is often a misconception that if someone is allergic to antimicrobial sulfonamides, then they are automatically allergic to non-antimicrobial sulfonamides, too. The concept of different medications with similar structures causing the same allergic reaction is called cross-reactivity. This misconception could lead to unnecessary avoidance of medications. An allergy to antimicrobial sulfonamides is not associated with the sulfonamide (SO₂NH₂) structure itself.¹ The immune system is actually reacting to two other chemical structures. These structures are only found on antimicrobial sulfonamides, and not on non-antimicrobial sulfonamides.¹ This is good news!
If you are interested in the details behind what we have just discussed:
First, sulfonamide antibiotics have a N4 arylamine group, which is an NH₂ group attached to an aromatic group.¹ ² Second, they have an N1 group, which is a 5-6 membered heterocyclic ring that contains one or more nitrogen within the ring.¹ ² These key differences are highlighted in the picture below. When these specific structures are metabolized, they form haptens that cause an allergic reaction.¹ ³ Since these structures are not found on non-antimicrobial sulfonamides, cross-reactivity is not likely.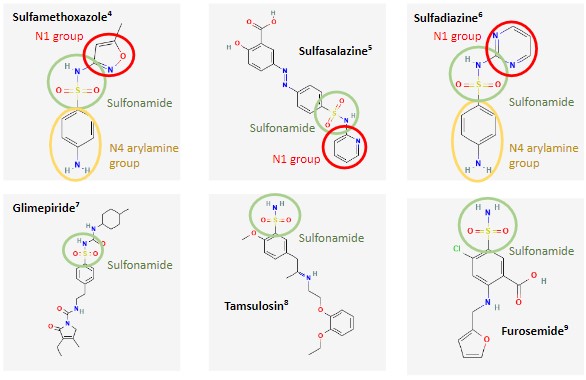 Can you summarize all of this for me?
In summary, if a patient has an allergy to antimicrobial sulfonamides, they can rest assured that they are not automatically allergic to non-antimicrobial sulfonamides. Meaning, for example, that if you had an allergic reaction to the Bactrim DS that you were prescribed in 2010 for a UTI, you will not automatically be allergic to the furosemide that your doctor now wants you to start taking.
There is still a chance that a patient may be allergic to non-antimicrobial sulfonamides, but this is not associated with cross-reactivity. This would likely be considered a new drug allergy altogether. Regardless of having a sulfa allergy or not, it is always important to discuss risks and benefits with a doctor before starting any medication.
Written by: Bradley Huynh, PharmD Candidate 2024   &   Megan Holland, PharmD
References