"The Caregiver's Guidebook"
In an effort to provide a wide variety of topics, we are hosting a guest blog about caregivers, the often overlooked and invisible people who selflessly do so much for others. In the world of long-term care, there are countless caregivers who tend to their family member in a skilled nursing or assisted living community and would benefit from The Caregiver's Guidebook .  This book has many helpful tips, such as making sure the caregiver always has an up-to-date medication list, along with other useful suggestions and lists that will come in handy for anyone who so thoughtfully cares for others.
– Steve Hebel, RPh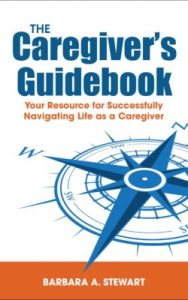 "The Caregiver's Guidebook"
If your new journey creates frustration, concern, or a quest for guidance on how to do it right, know that you are not alone.  In fact, you are the reason for this book!  When I became a Caregiver, I felt like I was embarking on a journey with no road map.  Most Caregivers blindly trudge through whatever comes their way and most often do an incredible job with no expectations of reward or recognition.  I often hear Caregivers label themselves as just a Caregiver.  It is probably why we do not share our experiences about the simple tasks that are associated with the care and nurturing of our loved ones.
The purpose of The Caregiver's Guidebook is not to solely provide you with my story, but to share worksheets that will enable you to chronicle, organize, and personalize your own story.  I want to share our similarities and honor our differences.  I want you to understand the healthcare system and how to navigate both physically and emotionally.  I want you to be able to be organized and nurture the well-being of your loved one and yourself.  I want you to have a voice and not feel so alone.  I want you to have confidence, concern for self-care, and hope for better days ahead.
Most of us have been surrounded by Caregivers throughout our lives, yet we have not given much thought to this complex role or the tasks related to this unsolicited title.
In 2013, I suddenly and unexpectedly began my own journey as a Caregiver when my husband was diagnosed with end-stage liver failure.  It was then that reality hit me like a ton of bricks, as my life was about to change dramatically.  I did not want to be called a Caregiver since I did not know what it meant, let alone how to be one!  The choice, however, was not mine to make.
I interviewed other Caregivers with full intent that they would provide me with instructions, and perhaps a magical book that would have all the answers to my questions.  I did receive valuable information about medical processes, and the roller coaster of new feelings and tasks that become the new normal.  I now know this role to be an obvious dedication of love, concern, and compassion that keeps the Caregiver going on a selfless path with purpose.  There were numerous similarities among these Caregivers, yet more often, a uniqueness of family dynamics, patient's response, and type of illness or injury.
My most vivid memory throughout these interviews, sparked by the newness of this role and perhaps my naivety was—I just wanted to know where to park.  I kept thinking that perhaps I was focusing on the small things that obviously had simple answers.  I found this to be quite the opposite and became grateful for my curiosity and assertiveness in my search to make some sense out of this chaotic simplicity.
Throughout my time at a big hospital in a big city and away from the comforts of home, I realized that I felt quite unequipped.  Again, naively, I often thought it odd that simple inquiries like, "where can I send a fax", or "where can I park", seemed daunting.  I felt certain that I could not be the first person who needed this information and that I would find answers—eventually.  I suppose the advantage of a lengthy stay allowed me to begin my quest of collecting key information to make my days and weeks at the hospital easier and more efficient.  To this day, I continue to have conversations with other Caregivers about the confusion and frustration of logistics and navigation.
This process and all the experiences moving forward led me to the creation of this Caregiver's guidebook.  My intent is to provide all Caregivers with references, guidance, comfort, and most of all a voice, from diagnosis through follow up.  With all due respect to the advancement and intricacies of the medical world, I can only hope that Caregivers can continue to be recognized as an integrated part of the health care process.
After several years of tests and procedures, advancements, and setbacks, my husband had a liver transplant in 2016.  Almost six years later, he is doing well.  Both of our lives have changed and will be different from this experience.  I am lucky that my husband was positive throughout his journey, and that the intensity of my caregiving experience was a relatively short jaunt.  My heart goes out to those Caregivers whose journey becomes long term.  I now know that I will always have the title of Caregiver.  I have learned a lot about caregiving, and that it is not so bad once you learn the ropes.  I have learned about life, and I have learned about people and processes.  I realize that we all have a story—which is the real magic that connects us. May you always find a place to park.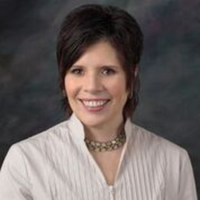 Barbara A. Stewart
Author – The Caregiver's Guidebook
Certified Wellness Coach
Licensed Massage Therapist
Certified Pharmacy Technician
Buy The Caregiver's Guidebook: https://caregiversguidebook.com/buy-the-book/
Downloadable lists: https://caregiversguidebook.com/lists/