Fall Prevention Awareness Week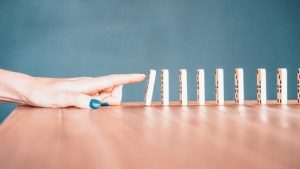 The importance of fall prevention in older adults can't be underestimated. Data from the National Council on Aging shows that every year, 1 in 4 adults age 65+ have a fall. Three million of those falls result in trips to the emergency room, many of which are for serious injuries such as hip fractures or traumatic brain injury.
Fall Prevention Awareness Week takes place during the first week of fall every year. While a number of factors affect fall risk, one way in which we help prevent falls from a pharmacy perspective is by ensuring that our residents' medications aren't putting them at an increased risk. There are a number of medications that can increase fall risk due to their adverse effect profile (dizziness, drowsiness, confusion, impaired balance, weakness, low blood sugar, low blood pressure). Older adults are also more susceptible to adverse effects in general due to age-related changes that affect how medications are processed in the body.
Medications that may increase your fall risk (examples listed are not all inclusive):
Seizure medications:

levetiracetam (Keppra), carbamazepine (Tegretol)

Antidepressant medications:

All, but especially amitriptyline (Elavil), paroxetine (Paxil)

Antipsychotic medications:

olanzapine (Zyprexa), aripiprazole (Abilify)

Antianxiety medications:

alprazolam (Xanax), clonazepam (Klonopin)

Opioid pain medications:

hydrocodone/APAP (Norco), oxycodone/APAP (Percocet)

Sleep medications:

zolpidem (Ambien), eszopiclone (Lunesta)

Bladder medications:

oxybutynin (Ditropan XL), tolterodine (Detrol)

Allergy medications:

diphenhydramine (Benadryl)

Blood pressure medications:

doxazosin (Cardura XL), hydralazine (Apresoline), clonidine (Catapres)

Muscle relaxant medications:

carisoprodol (Soma), cyclobenzaprine (Flexaril)

Diabetes medications:

All insulin (Humalog, Novolog, Lantus, etc.), glyburide (Diabeta) glimepiride (Amaryl)
Please call Corum with any questions! We regularly assess the appropriateness of these medications during our monthly chart reviews, as well as perform post-fall medication reviews upon request.
Written by:   Caleb Bannister, Pharm.D. Candidate 2022
Danielle Chamness, Pharm.D., BCPS, BCGP