Stroke: BE FAST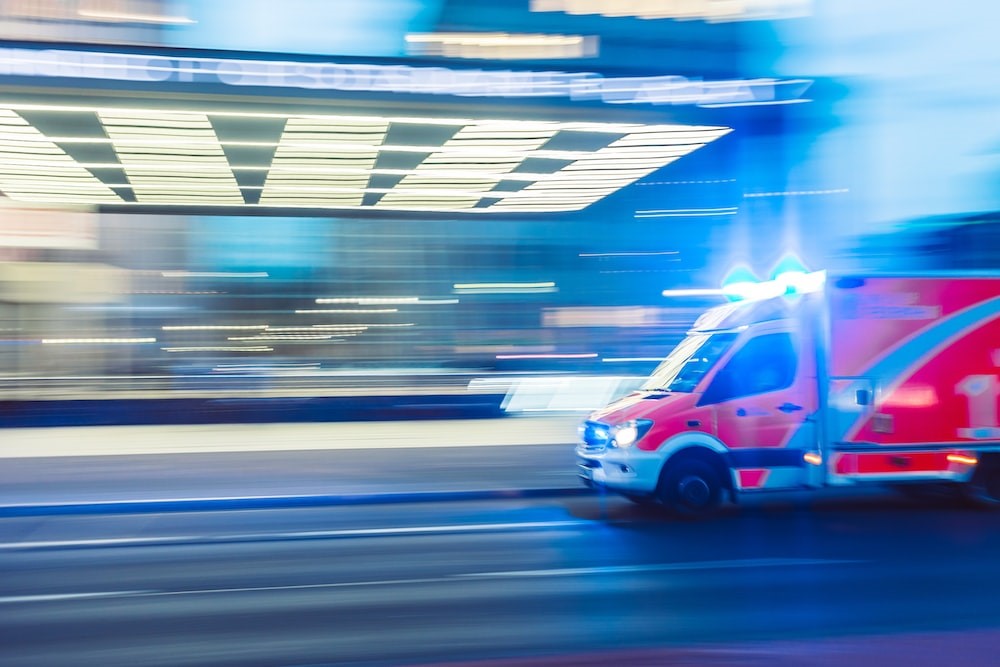 Stroke is the 5th leading cause of death in the United States and can cause long-term disability to survivors. Although, what exactly is a stroke? The brain is a complex organ that requires oxygen from the blood in order to function. When blood flow is cut off from the brain, the brain cells begin to die and that is what we call a stroke or a "brain attack". There are 2 types of strokes, which are classified depending on how the blood supply to the brain is cut off:
Ischemic stroke: This type of stroke occurs when there is some kind of blockage that is preventing the body from providing part of the brain with blood and oxygen. Typically, a blood clot is responsible for this blockage. This type of stroke is the more common one.
Hemorrhagic stroke: A hemorrhagic stroke occurs when the vessels that provide the flow of oxygen to the brain rupture (break or burst) and cause bleeding. Not only does this cause damage to the brain by not providing the necessary oxygen, but the bleeding also causes increased pressure in the brain.
No matter what type of stoke it is, the most important thing is to recognize the signs and symptoms as fast as possible in order to decrease the amount of damage to the brain. An easy way to identify and remember the signs of a stroke is to BE FAST.
B: Balance
                        Sudden loss of balance or coordination
E: Eyes
                        Sudden blurred, double, or loss of vision
F: Face
                        Drooping or numbness of the face
A: Arm
                        Weakness or numbness of arms or legs on one side of the body
S: Speech
                        Slurred speech, unable to speak or difficult to understand
T: Time
                        If the person has any of these symptoms call 911 immediately
By recognizing these warning signs, people are able to get help as fast as possible and hopefully prevent long-term complications. The treatment you receive at the hospital depends on the kind of stroke that was experienced. For an ischemic stroke, the hospital will more than likely give you medication to help break up the clot. This type of treatment is dependent on patients getting to the hospital in time, which is another reason it is important to be able to recognize the signs! For a hemorrhagic stroke, the main goal is to stop the bleeding. This can be accomplished through medications, procedures, or surgery.
Why do I have to take medications after a stroke?
Often times, people are put on a lot of medications after experiencing a stroke and it can be confusing to remember what they are for and how they help. A big part of life after a stroke consists of rehabilitation – speech therapy to help with talking, physical therapy for movement and coordination, and occupational therapy to relearn how to do day-to-day tasks. However, some of the other complications associated with stroke are managed with medications. This includes:
Post-stroke spasticity: after a stroke, patients can experience spasticity that can cause their muscles to feel stiff and make them move uncontrollably and repetitively. Some medications that might be prescribed to help control this include:

Baclofen
Tizanidine
Benzodiazepines (examples: diazepam, clonazepam)
Dantrolene
Botulinum toxin
Incontinence: Incontinence occurs when the muscles that control urine or stool are weakened, causing some leakage. This is a very common occurrence after stroke. You can help treat this by scheduling frequent times to go the bathroom, but incontinence can also be treated with medications such as:

Stool softeners or laxatives
Oxybutynin
Tolterodine
Fesoterodine
Solifenacin
Trospium
Post-stroke seizure prophylaxis: Medications for seizure prophylaxis are given after a stroke in order to prevent someone from having a seizure. Some lifestyle modifications that can decrease your risk for a seizure after a stroke include eating healthy, drinking water to stay hydrated, and limiting alcohol intake. It can be difficult to predict who may experience a seizure after a stroke, so healthcare professionals may prescribe any of the following for prevention:

Carbamazepine
Levetiracetam
Sodium valproate
Lamotrigine
Phenytoin
How long someone may be treated with post-stroke seizure prophylaxis depends on whether or not the individual experiences a seizure. The guidelines recommend patients receive a month of treatment that can be discontinued if no seizure activity is occurs. Patients that do experience seizure activity may require long-term seizure prophylaxis treatment.
Secondary prevention: patients who have had a stroke are at an increased risk of experiencing another stroke. Therefore, your doctor may prescribe you certain medications in order to help prevent another stroke from occurring. A lot of stroke prevention stems from lifestyle changes and treating the underlying causes, such as quitting smoking or treating atrial fibrillation. However, some medications that are usually prescribed to stroke survivors (depending on the type of stroke) include:

Statin (example: atorvastatin)
Aspirin +/- clopidogrel
Blood pressure medications if BP is >140/90 mmHg
It is important to note that this information does not include all of the medications that could potentially be prescribed after a stroke, but is intended to give you an idea of what could possibly be expected and what why it is important.
Resources available:
Life after a stroke can seem scary and unpredictable. The American Stroke Association has many resources available for stroke survivors and their loved ones to keep up-to-date on information and answer any questions you may still have.
There are also many support groups available, and the ASA makes it easy to find them through this website:
Written by: Sabrina Massey, PharmD
References:
https://www.nhlbi.nih.gov/health/stroke
Francisco G, McGuire J. Poststroke spasticity management. Stroke AHA. 2012; 43: 3132-3136. https://doi.org/10.1161/STROKEAHA.111.639831
Thomas LH, Cross S, Barrett J, et al. Treatment of urinary incontinence after stroke in adults. Cochrane Database Syst Rev. 2008;2008(1):CD004462. Published 2008 Jan 23. doi:10.1002/14651858.CD004462.pub3
Myint PK, Staufenberg EF, Sabanathan K. Post-stroke seizure and post-stroke epilepsy. Postgrad Med J. 2006;82(971):568-572. doi:10.1136/pgmj.2005.041426
Ford B, Peela S, Roberts C. Secondary Prevention of Ischemic Stroke: Updated Guidelines From AHA/ASA. Am Fam Physician. 2022;105(1):99-102.
Silverman IE, Restrepo L, Mathews GC. Poststroke Seizures. Arch Neurol. 2002;59(2):195–201. doi:10.1001/archneur.59.2.195