Insulin 101: Navigating Insulin Regimens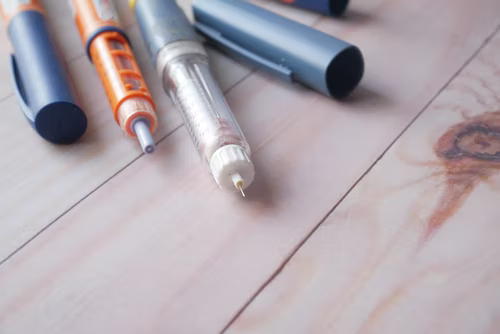 Insulin is a hormone naturally made in the body by the pancreas. Insulin helps control the amount of glucose (sugar) in the bloodstream, including regulating glucose storage/usage and thus the body's metabolism. Insulin plays an extremely important role in the body and is required for survival. It is produced after meals to help the body use glucose from food for energy, as well as throughout the day to help the body use glucose released by the liver for continuous energy. In type 1 diabetes, the pancreas does not make insulin at all. In type 2 diabetes, the pancreas may still make insulin but the body does not always respond to it properly. In type 1 and sometimes type 2 diabetes, insulin injections are required to mimic what the pancreas should be doing.
There are various types of insulin injections with different characteristics, as outlined in the chart below. The "onset" is how long it takes until the insulin gets into the bloodstream and starts lowering blood sugars. The "peak" is when the insulin is the most effective at lowering blood sugar. The "duration" is how long the insulin continues to lower blood sugar. The long and intermediate-acting insulins are typically given once (or twice) daily and help steadily control blood sugars throughout the day (referred to as "basal" insulin), whereas the rapid and short-acting insulins are typically given with each meal to help address blood sugar spikes from food (referred to as "bolus" insulin).
Types of insulin:
Insulin Type/Name
Onset
Peak
Duration

 

Long-acting insulin
Insulin glargine (Basaglar, Semglee, Lantus)
3-4 hours
~12 hours
~24 hours
Insulin degludec (Tresiba)
~1 hours
9 hours
~42 hours
Insulin detemir (Levemir)
3-4 hours
6-8 hours
~24 hours
Ultra long-acting insulin
Insulin glargine (Toujeo)
6 hours
Does not peak
36+ hours
Rapid-acting insulin
Insulin lispro (Humalog, Admelog, Lyumjev)
~30 minutes
~2 hours
5-7 hours
Insulin aspart (Novolog, Fiasp)
~15 minutes
1-3 hours
3-7 hours
Insulin glulisine (Apidra)
15-30 minutes
1.6-2.8 hours
3-4 hours
Short-acting insulin
Insulin regular (Humulin R, Novolin R)
30-60 minutes
2-5 hours
~8 hours
Intermediate-acting insulin
Insulin NPH (Humulin N, Novolin N)
1-2 hours
4-12 hours
14-24 hours
Pre-mixed insulin
Insulin NPH/regular insulin (Humulin 70/30, Novolin 70/30, Humulin 50/50)
See individual insulins above
Insulin aspart protamine/insulin aspart (Novolog Mix 70/30) = intermediate + rapid
See individual insulins above
Insulin lispro protamine/insulin lispro (Humalog Mix 75/25, 50/50) = intermediate + rapid
See individual insulins above
*All insulin should be kept in the refrigerator until ready to be used. Once removed from the refrigerator and being used/kept at room temperature, each insulin has a shorter expiration date (usually between 14-42 days, depending on the specific insulin).
Insulin dosing regimens:
Once insulin is needed in a patient with type 2 diabetes, basal insulin is typically started first, either at 10 units daily or using weight-based dosing (0.1-0.2 units/kg/day). The dose of basal insulin is then adjusted based on fasting (pre-meal) blood sugars, making each person's insulin dose very individualized. If additional insulin therapy is needed based on elevated blood sugars after meals, bolus (mealtime) insulin can be added. Usually, one dose of bolus insulin is initiated with the largest meal of the day, typically starting with 4 units daily or 10% of the total basal dose. Additional doses of mealtime insulin can be added as needed in a stepwise fashion.
"Basal-bolus" regimens typically consist of 4 or more injections per day (1 or 2 doses of basal insulin that last throughout the whole day, and 3 doses of bolus insulin with meals), depending on the specific insulin that is selected. It is easiest to adjust this regimen based on specific blood sugars. For example, if blood sugars are only high after lunch, the lunchtime dose of insulin can be increased (while still maintaining the other doses of insulin).
The pre-mixed insulins listed in the chart above can also be used, and typically require less injections throughout the day (usually twice daily). However, this insulin can be more difficult to adjust since the ratio of intermediate and rapid-acting insulin is fixed.
Another method of dosing insulin is called "sliding scale" insulin. Instead of giving a set amount of bolus insulin (short or rapid-acting) with meals, the amount of insulin given is based on the blood sugar prior to the meal. So, the higher the blood sugar reading, the more insulin that would be given. This approach is typically not preferred since it is REACTIVE instead of preventative. Other more complex methods exist as well, such as taking an amount of insulin based on how many carbohydrates were consumed at each meal.
Blood sugar and Hemoglobin A1c monitoring:
As mentioned above, insulin doses are typically adjusted based on blood sugar readings. It is EXTREMELY important that blood sugars are checked at the correct time so that the insulin dose can be adjusted correctly. Blood sugars can be checked at the following times:
Pre-prandial blood sugar: Blood sugar that is checked before meals. For most adults with diabetes, the goal fasting blood sugar is between 80-130 mg/dL. This goal can be different based on age, other medical conditions, and patient-specific factors.
Post-prandial blood sugar: Blood sugar that is checked 1-2 hours after the start of a meal. For most adults with diabetes, the goal post-prandial blood sugar is < 180 mg/dL. This goal can be different based on age, other medical conditions, and patient-specific factors.
Hemoglobin A1c is a measure of the average blood sugars over the past 3 months. Since many factors can affect a blood sugar reading at any given time, the A1c helps provide additional information about blood sugars over a longer period of time. The A1c goal in most adults is < 7%, but the goal is typically less stringent in older adults (< 8%). A1c is typically checked between every 3 months to every 6 months depending on how well blood sugars are controlled.
Adjusting insulin doses:
Insulin doses can be increased to reach blood sugar goals, or decreased to avoid hypoglycemia (low blood sugars, < 70 mg/dL). Typically, insulin should be adjusted slowly and in small increments (i.e., several units once or twice per week, no more than 10-20% of the total dose). Adjustments should be made based on the pattern of blood sugars over the past week or two, targeting specific insulin doses based on when blood sugars are high or low.
A variety of factors can contribute to blood sugars being high or low; so changing insulin doses, "holding" insulin, or stopping insulin is usually not warranted based on a single blood sugar reading. It is also important to think about how each type of insulin works when making these decisions (i.e., bolus insulin works quickly and might need to be withheld if blood sugar is low or a meal is skipped, whereas basal insulin works slowly and steadily throughout the day and should typically not be withheld for a low blood sugar reading).
It is important to remember that every person with diabetes is different, and all of the factors specific to that person must be taken into account when managing insulin and other diabetes medications. Everything from age, life expectancy, other medical conditions, symptoms of low and high blood sugars, medication side effects, weight, diet, insurance, and more should be assessed to find medication therapy that is both safe and effective.
Written by:  David Siambanes, PharmD Candidate 2022
Danielle Chamness, PharmD, BCPS, BCGP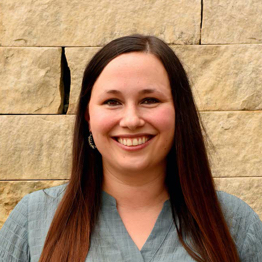 Visit our article on fall prevention and see how low blood sugars and certain medications may contribute to falls:        
https://corumpharmacy.com/fall-prevention-awareness-week/
More information about insulin:
https://www.diabetes.org/healthy-living/medication-treatments/insulin-other-injectables/insulin-basics  
https://www.mayoclinic.org/diseases-conditions/diabetes/in-depth/diabetes-treatment/art-20044084
https://www.niddk.nih.gov/health-information/diabetes/overview/insulin-medicines-treatments