A hard pill to swallow: To crush or not to crush?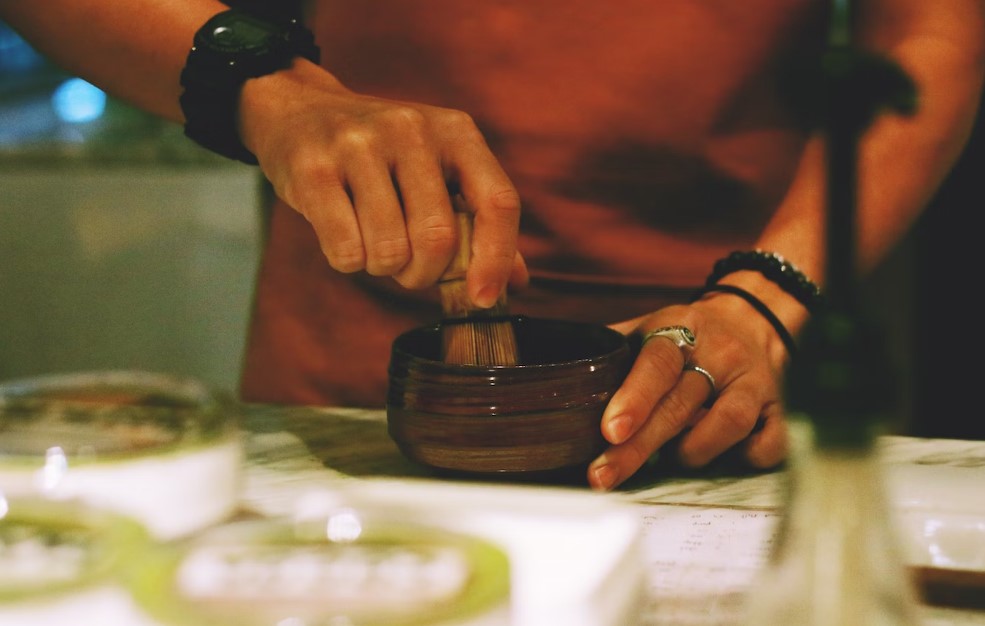 A large percentage of 6o+ year old people (60% of 792 study subjects in a community pharmacy survey) have trouble swallowing tablets and capsules. Larger tablets and capsules can be difficult to swallow even in younger patients, leading to the need for being able to crush said medications (or opening the capsule) to aid in swallowing.
Crushing or opening medications may be helpful if you are experiencing any of the following:
Difficulty swallowing or 'dysphagia'
Difficulty moving or controlling muscles inside the mouth or throat
Excessively dry mouth
Pain resulting from swallowing
Numbness (often after dental care or anesthesia)
Gastronomy tube (G-tube)
Crushing a tablet or opening a capsule can offer a huge benefit in the situations mentioned above. The crushed medication can typically be mixed in a drink or applesauce (or even sprinkled on food in some cases), making it much easier to swallow! Some medications can have an unpleasant taste when you crush them, so mixing it with applesauce or other food can also help mask the taste.
Unfortunately, crushing medications is NOT always an option. Some medications are designed with a protective coating (i.e., enteric coated) or have a special release mechanism (i.e., extended release), and crushing these tablets/opening these capsules can interfere with the way the medication is intended to work in our bodies. It can not only make the medication less effective, but could also increase harm by releasing the medication all at once in our bodies instead of over an extended period of time.
The table below shows medication formulations that should NOT be crushed/opened and why:  
| | | | |
| --- | --- | --- | --- |
| Formulation | Shorthand | Rationale for NOT crushing/opening | Examples |
| Extended Release, Sustained Release, Controlled Release | ER, XR, XL, LA, SR, CR | If crushed, larger dose released all at once instead of throughout the day. Side effects may be more likely. | Metoprolol succinate ER (Toprol XL), potassium chloride ER tablets (Klor-Con), bupropion (Wellbutrin) SR, XL |
| Enteric coated, delayed release | EC, DR | Crushing disrupts the release mechanism as well as the coating that helps protect the drug from gastric acids and prevent gastric irritation. | Aspirin EC/DR, pantoprazole (Protonix) EC/DR |
| Irritant | – | Crushing can cause irritation to the throat | Alendronate (Fosamax), benzonatate (Tessalon Perles) |
| Sublingual or orally disintegrating | SL, ODT | Crushing can make it less effective | Lansoprazole (Prevacid) SoluTab, ondansetron (Zofran) ODT |
| Hormonal agents (Hazardous) | – | Air particles during crushing can cause harmful effects to the person crushing the medication. | Testosterone, estradiol |
| Cytotoxic or teratogenic  agents (Hazardous) | – | Air particles during can crushing cause harmful effects to the person crushing the medication. | Imatinib (Gleevec), finasteride (Proscar) |
Note: The table above provides examples, but is not all inclusive! In general, it is best NOT to crush or open any medication that has the letters listed above (ER, EC, etc.) after the drug name.  But there are medications without a special mechanism that CAN'T be crushed, and medications with a special mechanism that CAN be opened/sprinkled. Since there are so many exceptions, it is important to always ask your pharmacist whether you can crush/open a medication.  
When a drug cannot be swallowed whole and crushing is NOT an option, you can ask your pharmacist about whether the medication is available in an alternative formulation:
Transdermal/topical (patch, compounded topical rub)
Injectable (intramuscular, subcutaneous)
Rectal (suppository)
Liquid
Some pills that cannot be crushed may be cut in half, such as metoprolol succinate ER and Sinemet (carbidopa/levodopa) CR

Pills that are 'scored' (see image below) or have a partial indentation in the middle can sometimes be split as indicated by the manufacturer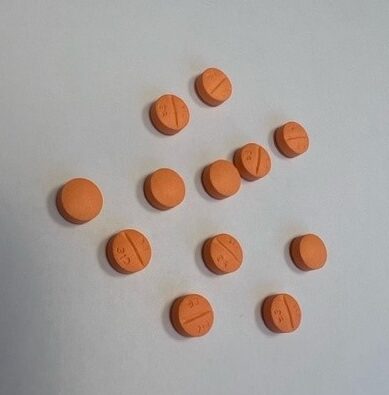 Written by: Jacob Riley, PharmD Candidate. 2023
Note from the pharmacists at Corum Health Services: As pharmacists who receive questions about crushing medications almost daily, we hope that this has been a helpful guide for you. If you have questions about a specific resident or patient's medications, give your local pharmacist a call!
References:
Wright D, Chapman N, Foundling-Miah M et al. Consensus guideline on the medication management of adults with swallowing difficulties. In: Foord-Kelcey G, editor. Guidelines – summarizing clinical guidelines for primary care.
Oral dosage forms that should not be crushed 2022. https://store.thomasland.com/oraldosage2022wallchart.aspx. Accessed July 13, 2023 through Lexicomp.
Wright DJ, Potter JF, Clark A, et al. Administration of aspirin tablets using a novel gel-based swallowing aid: an open-label randomized controlled cross-over trial. BMJ innovations. 2019;5(4):113-119.
Atorvastatin, Metoprolol, Sinemet (systemic). In: Lexi-Drugs. Lexi-Comp, Inc. Updated July 13, 2023. Accessed July 13, 2023.
Other topics you may be interested in: